The Adolphe Quetelet Society is delighted to invite you to Bayes2023 Social Dinner on Wednesday 25th October – 08:00 pm.
Oudegracht 99, 3511 AE Utrecht
Located by the beautiful Oudegracht (old canal) in the heart of Utrecht, you will find Stadskasteel Oudaen, a historic tower house built in 1280 by one of the city's wealthiest families.
Throughout the city's history, the castle has always played an important role. Nowadays, it houses one of the best-known restaurants in Utrecht.
Stadskasteel Oudaen also boasts its own brewery.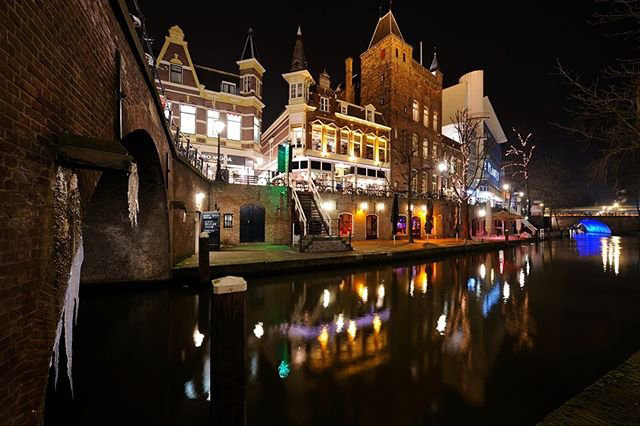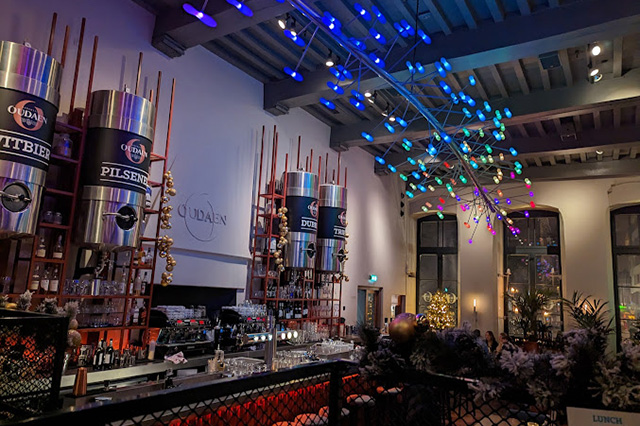 Starting from 06:00 pm there is the possibility to participate in a guided tour of the Oudaen Brewery and enjoy a beer tasting, before dinner.
As the number of available spots for the brewery tour is limited, we kindly invite you to confirm your participation upon registration.
From h. 18:00: Visit at the Brewery followed by beer tasting
From h. 20:00: Social dinner
The dinner will be an opportunity to network informally with your colleagues. Bring your badge and join the fun!
Directions
Bicycle parking is available at the Neudeflat (intersection of Neude and Drakenburgstraat) and below the Utrecht city hall (Korte Minrebroederstraat 2).
Public transportation/walking from Utrecht Central Station:
Oudaen is easily accessible by public transportation. Plan your route here: www.9292.nl.
From Utrecht CS it is a 10-minute walk. Follow the signs to "city center" in Hoog Catharijne and cross the Vredenburgplein diagonally.
Take the street in between: Drieharingenstraat. At the end, turn left immediately onto the Oudegracht. Oudaen is located at number 99.
Car:
There is a charging point for electric cars opposite Oudaen, across the Oudegracht in Drakenburgstraat.
Parking:
There are several parking garages within walking distance:
La Vie garage (navigation address Rozenstraat 1 in Utrecht)
Vredenburggarage (navigation address Rijnkade 16)
Paardenveldgarage (navigation address Kroonstraat 9)
Springweggarage (navigation address Strosteeg 83)